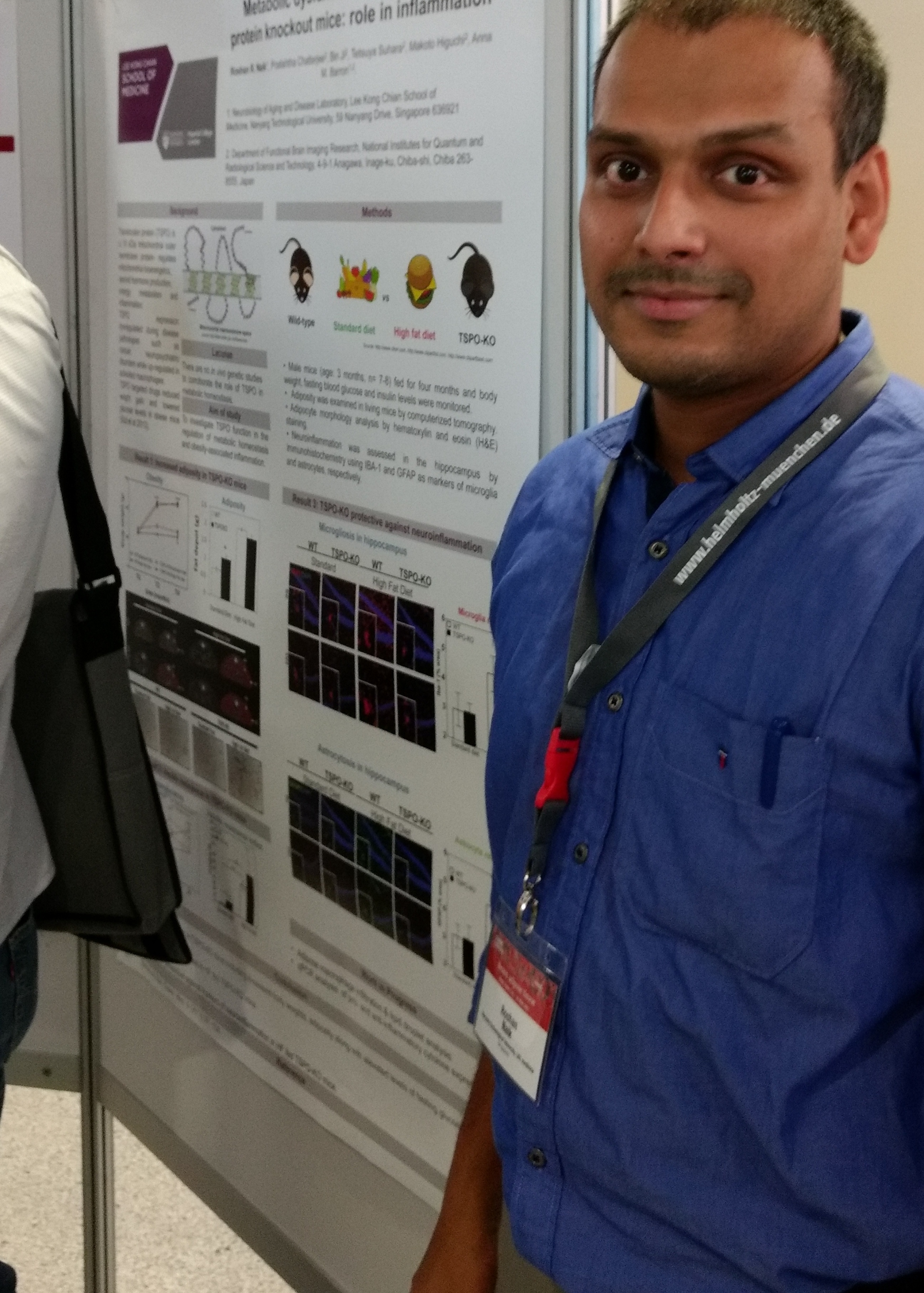 Roshan R. Naik  Ph.D.
Research Fellow
Roshan Naik received his master's degree in Experimental and Clinical Neuroscience at the University of Regensburg, Germany. Subsequently, he got selected for the Max Planck Society fellowship to do his PhD work at the Max Planck Institute of Psychiatry in Munich, Germany. During his PhD studies, he carried out molecular-genetic characterization of candidate genes in animal models of anxiety-related behavior. One of his works was published last year in The Journal of Neuroscience where he is the first shared author.
After his PhD studies, he moved back to University of Regensburg for his first postdoctoral work where he studied transient and persistent behavioral and molecular adaptations in primiparous female Wistar rats. He gained wider expertise in planning and executing different behavioral experiments and this work was recently accepted in the European Journal of Neuroscience where he is the first and corresponding author.
Subsequently, he joined as a postdoctoral fellow at the University of Pierre and Marie Curie in Paris, France. Here, he utilized his molecular and animal behavioral skills to animal models of Parkinson's disease to specifically address if prior stressful stimuli aggravate Parkinson's disease at the behavioral and molecular level.
He has received travel award to present his PhD work at the 15th Annual International Behavioral and Neural Genetics Society (IBANGS) meeting in Leuven, Belgium. Also, his PhD work was chosen for poster presentation at the annual Society for Neuroscience (SfN) 2013 meeting held at San Diego, California, USA. He has also co-authored two other publications in Translational Psychiatry and Frontiers in Behavioral Neuroscience.