Dr Anna Barron is a Nanyang Assistant Professor in the Lee Kong Chian School of Medicine, Nanyang Technological University and a Visiting Scientist in the Department of Functional Brain Imaging Research at the National Institutes for Quantum and Radiological Science and Technology, Japan.
After obtaining an Honours degree and PhD in Neuroscience from The University of Western Australia, Dr Barron carried out postdoctoral work at the Davis School of Gerontology at the University of Southern California in the United States, before joining the Department of Biophysics and Life Sciences at The University of Tokyo. Her early career research has been recognised by a number of prestigious awards, including the 2008 Women in Endocrinology Young Investigators Award, 2009 American-Australian Neurological Fellowship, 2010 Invitational Postdoctoral Fellowship from the Japan Society for the Promotion for Science, and the 2014 Alzheimer`s Association Imaging Consortium Fellowship. In 2016 Anna was awarded an Elite Nanyang Assistant Professorship.
Integrating in vivo PET imaging with cellular, molecular, biochemical and behavioural approaches in preclinical animal models of disease, Dr Barron has made significant contributions to our understanding of how complex aging, neuroendocrine and lifestyle factors alter susceptibility to Alzheimer`s disease. Since commencing her career in 2005, Dr Barron has published over 20 articles in the leading Neuroscience and Endocrinology journals including The Journal of Neuroscience, Neurobiology of Aging, Frontiers in Neuroendocrinology and The Journal of Endocrinology.  <more>
---
Roshan Naik received his master's degree in Experimental and Clinical Neuroscience at the University of Regensburg, Germany. Subsequently, he got selected for the Max Planck Society fellowship to do his PhD work at the Max Planck Institute of Psychiatry in Munich, Germany. During his PhD studies, he carried out molecular-genetic characterization of candidate genes in animal models of anxiety-related behavior. One of his works was published last year in The Journal of Neuroscience where he is the first shared author. <more>
---
Helmy is interested translational neuroscience, as well as how biology and sociology can be combined to better understand the pressing issues and challenges facing research efforts. After medical studies at Cairo University, Egypt, Helmy worked as a clinical neurophysiologist. He then joined the Master's degree program in neuroscience at the University of Helsinki, Finland, where he received a prize for best degree of the year. His research focus was birth asphyxia, in which he combined in vivo molecular, electrophysiological, and behavioural methods to investigate mechanisms underlying post-asphyxia brain changes. He went on to attain his doctorate from the University of Helsinki, with part of the work carried out at the University of Maryland, USA, where he pioneered a method to measure in vivo intraneuronal pH. His work showed how functions of the blood-brain barrier can change from protective to detrimental under pathological conditions. Helmy is first author in articles published in Annals of Neurology, Brain, Integrative Psychological and Behavioral Science, and co-author in an article in EMBO,  and has previously been awarded grants to travel to Rostock (Germany) and Florence (Italy) to present his work. <more>
---
Aaron Ng Wee Peng (URECA) Aaron is a second year undergraduate student in the School of Biological Sciences. He is working to identify transcription factors regulating expression of the inflammatory mediator, the translocator protein.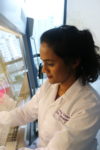 Gaytri Gupta (URECA) Gaytri is a third year undergraduate student in the School of Biological Sciences. Through the URECA program she is using cell culture based methods to investigate the protective mechanisms of the translocator protein.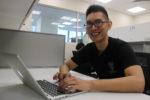 Win Chee Zheng (URECA) Win is a second year undergraduate student in the School of Biological Sciences. Win is working in collaboration with Aaron to characterize the regulatory region of the translocator protein.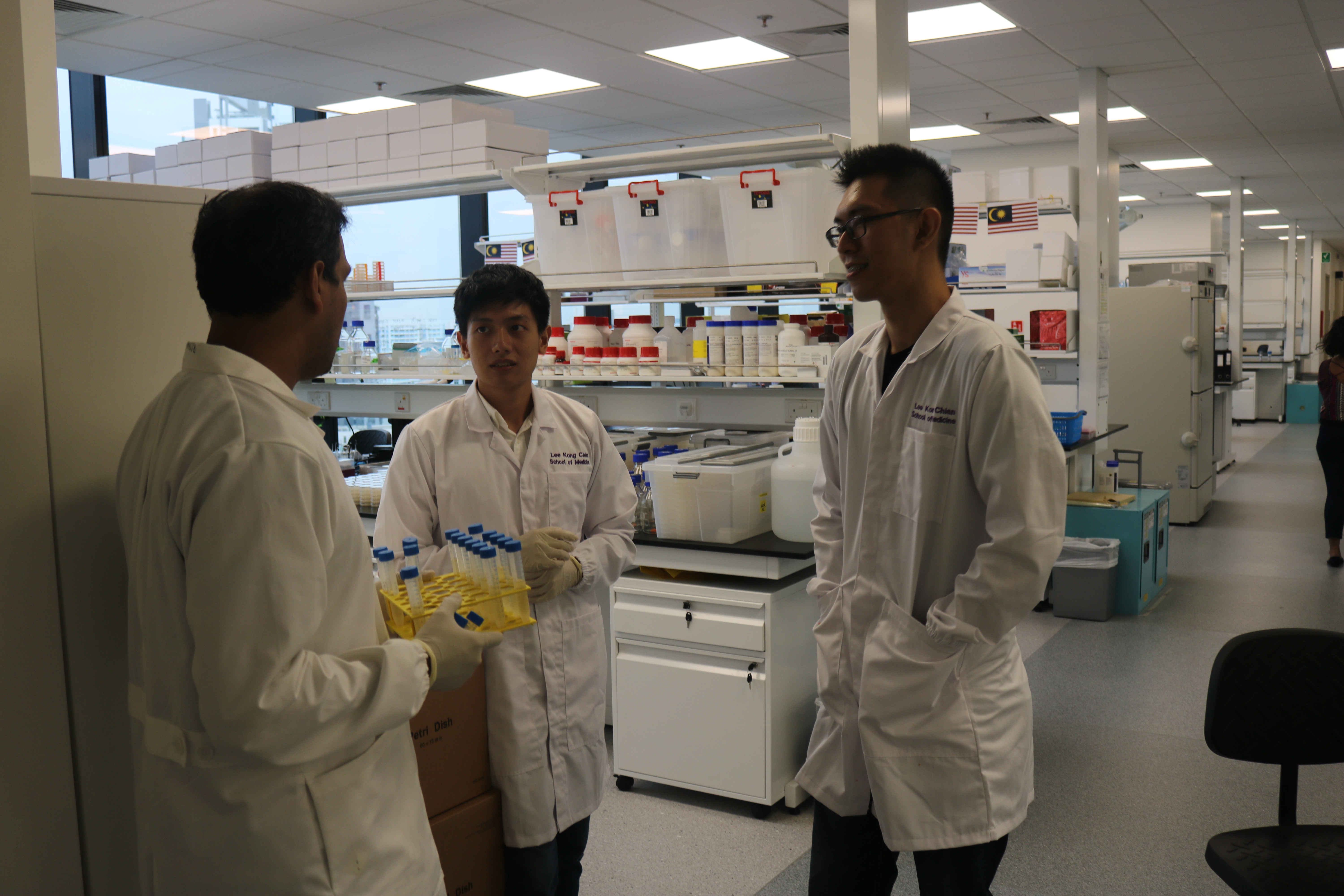 ---
Anushanthy Balasingham (Research Assistant)
Olivia Agatha (Undergraduate Student)
Tan Wei Ren William (Undergraduate Student)